On-time Rent Collection in Albuquerque
Collecting rent when it's due is one of the most basic functions of good property management. And yet a lot of landlords – and even property managers – overcomplicate it.
At Bruni Karr, it's simple. Our tenants know when rent is due. They know how to pay it and what the consequences will be if it's late. We screen our residents well and we work hard to maintain good relationships with them. For that reason, rent is rarely late.
Here's how we deliver on-time rent collection in Albuquerque.
Consistent Rent Collection Policies in the Lease Agreement
On-time rent collection occurs before your first rent payment is even made. Our lease agreements include details and instructions on rental payments. Tenants will understand our rent collection policy. We'll do more than put it in the lease – we'll talk about it with them before they move in, ensuring there is no confusion and no conflicting information.
Read More
Tenants will easily reference the rent collection policy in their lease, which covers:
How much rent is due.
When the rent is due.
How and where the rent should be paid.
Whether there are any grace periods.
What the consequences are for late rent; i.e. late fees and eviction proceedings.
Communication is the best first step and it leads to fewer late payments.
Collecting rent in Albuquerque and the surrounding communities.
Online Rental Payments Provide Convenience & Security
We invest in technology at Bruni Karr, and we've found that it allows for more efficient and easily automated property management functions.
This is especially true when it comes to collecting rent.
Read More
Tenants get their own online portal, similar to the portal our owners use to access accounting statements, financial records, repair invoices, and lease documents. Tenants use their portal to make easy online rental payments, to submit routine maintenance requests, and to get in touch with us for any questions they may have or information they might need.
Paying rent online comes with a number of benefits for our residents:
Rental payments can be scheduled in advance.
Recurring payments can be set up.
Reminders can be sent out.
Payments can be made from bank drafts or credit/debit cards.
Payments and receipts are tracked and documented.
Our online rental payment system is convenient, secure, and user-friendly. Tenants appreciate paying this way, and it reduces the chance that rent will be late.
For tenants who prefer to pay in more traditional ways, we have systems in place to collect checks, money orders, and even cash at retail locations.
Avoiding Evictions in Albuquerque
Eviction is never easy. It's not pleasant for anyone, including rental property owners and property managers. We are completely prepared to file an eviction if that becomes necessary. However, it isn't typically required of us because we're able to work with tenants to reach a better resolution.
Read More
For us and for our owners, the ultimate goal is getting rent paid. We talk with tenants, we offer payment arrangements, and we put together agreements if it becomes necessary.
Eviction is always an option and we know how to navigate the court system if we have no choice but to regain possession of your property. It rarely becomes necessary, and that's because of our exceptional Albuquerque property management.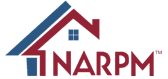 What Our Clients Are Saying About Us
The owners working with us appreciate earning more and spending less on their Albuquerque investment properties. Find out how we're making this work.
"*" indicates required fields