Property Management Resources
We are committed to keeping our community and our profession educated and informed. Check our resources section frequently for new information, recent blog posts, and educational videos, as well as other resources that will be helpful in the leasing and management of your property. Whether you're new to renting out a home in the Albuquerque market or you're an experienced investor who still has a lot to learn, you'll find the resources, tools, and advice that we offer helpful in having a better investment experience.
Before a tenant moves in, a proactive Albuquerque landlord will sign the lease agreement and talk about the expectations and responsibilities that are required during the tenancy. This is your best opportunity to establish an open, respectful, and communicative relationship with your new tenants.
read more
"My son moved to Albuquerque last week for work with no knowledge of the area. These guys were great, they were friendly, professional and courteous. They made the whole process extremely easy. I would definitely recommend their company!"
– Jamie C.
"Always have a good experience when ever we need something done! Their always very friendly and professional. Been renting for over 5 years! Thanks for everything!"
– Zach M.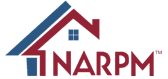 What Our Clients Are Saying About Us
The owners working with us appreciate earning more and spending less on their Albuquerque investment properties. Find out how we're making this work.