About Our Company
Bruni Karr Agency, Inc. is a local company operating in Bernalillo County, New Mexico, and specializing in full-service, single-family residential property management. The company has been operating since 1979.
Bruni Karr Agency, a leader in the Albuquerque single-family residential property management field, which manages approximately 400 single-family residential properties, is a member of the National Association of Residential Property Managers® (NARPM). Established in 1988, NARPM® is the only national organization focused primarily on residential property management. NARPM® is committed to bringing the highest level of professional standards and ethics to the property management profession. NARPM® supports the professionalism and ethical practices of rental home management through networking, education, and designation for over 3,000 members.
Contact Bruni Karr With Your Property Management Needs
If you're ready to talk about your Albuquerque property management and leasing needs, get in touch with us. We're here to help whether you have a quick question or a long-term consideration about your Albuquerque investment property. We're happy to talk about the market, the tenant pool, and where we see the real estate industry going.
"*" indicates required fields
Head Office
12412 Menaul Blvd, Albuquerque, NM 87112
"My son moved to Albuquerque last week for work with no knowledge of the area. These guys were great, they were friendly, professional and courteous. They made the whole process extremely easy. I would definitely recommend their company!"
– Jamie C.
"Always have a good experience when ever we need something done! Their always very friendly and professional. Been renting for over 5 years! Thanks for everything!"
– Zach M.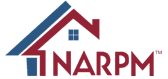 What Our Clients Are Saying About Us
The owners working with us appreciate earning more and spending less on their Albuquerque investment properties. Find out how we're making this work.
"*" indicates required fields