Looking for a Rental Home in Albuquerque?
If you've decided to move and you have an idea of where you want to be and how much you want to pay, check out our available listings. You'll find a wide assortment of single-family homes that may meet your needs. We have a lot of properties available in a wide range of prices and layouts. We know the neighborhoods and we're happy to help you find a house that feels like home.
We make the process easy for you. Moving can be stressful, especially if you have to think about school districts, pets, and a commute to work. You don't have to do it all alone. We remember what it's like to be a tenant, and we don't want you feeling overwhelmed. Let our leasing staff help you navigate the available rentals and read through our rental criteria.
Available Rental Homes In Albuquerque
"My son moved to Albuquerque last week for work with no knowledge of the area. These guys were great, they were friendly, professional and courteous. They made the whole process extremely easy. I would definitely recommend their company!"
– Jamie C.
"Always have a good experience when ever we need something done! Their always very friendly and professional. Been renting for over 5 years! Thanks for everything!"
– Zach M.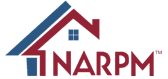 What Our Clients Are Saying About Us
The owners working with us appreciate earning more and spending less on their Albuquerque investment properties. Find out how we're making this work.
"*" indicates required fields