Referring to the Bruni Karr Agency is a Wise Choice
Specializing in Management & Leasing of Single Family Homes Since 1979
$300 REFERRAL FEE* PAID TO REALTORS & LICENSED AGENTS
*If the Realtor/Agent refers an owner of a rental property to be managed.*
*$100 if the Realtor/Agent refers a new resident that signs a lease.*
Why Making a Referral to the Bruni Karr Agency is a Wise Choice
The Bruni Karr Agency has been providing quality property management services exclusively for single-family residential properties for over 40 years.
Making a referral to the Bruni Karr Agency assures you and your client that Bruni Karr adheres to the highest standards of professionalism and code of ethics and will manage the property utilizing the most current technology for marketing, accounting and customer relations.
A NARPM property management company will manage the property efficiently, professionally, and economically – freeing you to do what you do best.
Complete and submit the referral form below.

Agent Referral Form
"*" indicates required fields
"My son moved to Albuquerque last week for work with no knowledge of the area. These guys were great, they were friendly, professional and courteous. They made the whole process extremely easy. I would definitely recommend their company!"
– Jamie C.
"Always have a good experience when ever we need something done! Their always very friendly and professional. Been renting for over 5 years! Thanks for everything!"
– Zach M.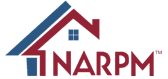 What Our Clients Are Saying About Us
The owners working with us appreciate earning more and spending less on their Albuquerque investment properties. Find out how we're making this work.
"*" indicates required fields