Tenants Screening and Placing in Albuquerque
Every smart investor knows that placing a well-qualified tenant is an important first step in a successful rental experience. Bad tenants will cost money and cause stress. Whether you see our leasing and tenant placement services as the beginning of a full-service property management partnership or you expect to manage on your own and you're seeking lease-only services, we're ready to help you find and place a fantastic resident. 
Good Screening Starts with Good Marketing in Albuquerque
Attracting as much attention as possible to your vacant rental property is going to require strategic online advertising and immediate follow-up. Our team is responsive and ready. We will quickly answer any questions prospective tenants have. We always expect an overwhelming response when we post an ad – our homes are well-maintained and in desirable locations. Tenants are eager to see them.

Read More
You can expect an online listing that includes:
Professional-level photography, highlighting your property's best features.

Well-written and accurate descriptions that really sell your home's assets.

Our contact information, including phone, email, and website details.

All the pertinent information to help us pre-screen, such as rental amount and whether pets are allowed.
Our process for showings is innovative and responsive. We'll be prepared to show your property at the tenant's convenience. 
Properties that show well rent faster than those that are neglected. We won't begin showing your property until we know everything is working and functional. We'll have the place professionally cleaned, and we'll make sure everything is in place to attract Albuquerque's best tenants.
Marketing rental properties in Albuquerque and the surrounding communities.
Fair and Consistent Tenant Screenings Protect Your Investment
Our screening process is consistent and rigorous to ensure that your residents are responsible and trustworthy. We require every applicant who is 18 years of age or older to complete an application and pay an application fee.
Read More
As soon as we have that completed application, we go through it to verify identity and confirm all the information we have gathered through credit reports and other records. We use technology to automate most of the process, but we also take the time to talk to former landlords and evaluate income against the amount of rent that will be due every month.
Some of the things we check when we're screening your tenants include:
Credit history and credit report.

National eviction searches.

Information about unpaid debts to former landlords or apartment buildings.

Outstanding or unpaid utility bills.

Employment and income verification.

Landlord references and rental history.
If you're renting out a pet-friendly property and your prospective tenant has pets, we'll also screen those animals and discuss the pet fees, pet rent, and pet policy we have in place.
Potential tenants always know what we expect before they fill out an application. We explain our criteria and what will be necessary before we approve an application.
Preparing a Lease that Establishes Expectations
Once we've approved a tenant, we'll help you with collecting the move-in funds, settling on a move-in date, and executing a lease agreement. We'll also conduct the move-in inspection, which is an important part of protecting your property from tenant damage.
Read More
The lease is perhaps the most important document of the tenancy. It will clearly establish the responsibilities of each party. It will also let the tenant know what's expected in terms of rental payments, maintenance requests, utilities, communication, pets, and guests. 
Almost everything can be done electronically now, from the lease signing to the rental payments. We're prepared for that because we've invested heavily in technology. We're always prepared for phone calls and in-person help, however, and our tenants know we're ready to help and support with anything they need during the move-in process.
We place excellent tenants quickly, and the result is a more efficient, more profitable investment experience for our owners.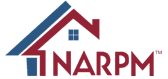 What Our Clients Are Saying About Us
The owners working with us appreciate earning more and spending less on their Albuquerque investment properties. Find out how we're making this work.
"*" indicates required fields